Did you ever wonder if you can learn German online from home in front of your laptop or mobile phone ? The fact that you are reading an English blog about Berlin shows that you are not native in the German language. That's why in this article we will give you tips and free ways to improve and learn German.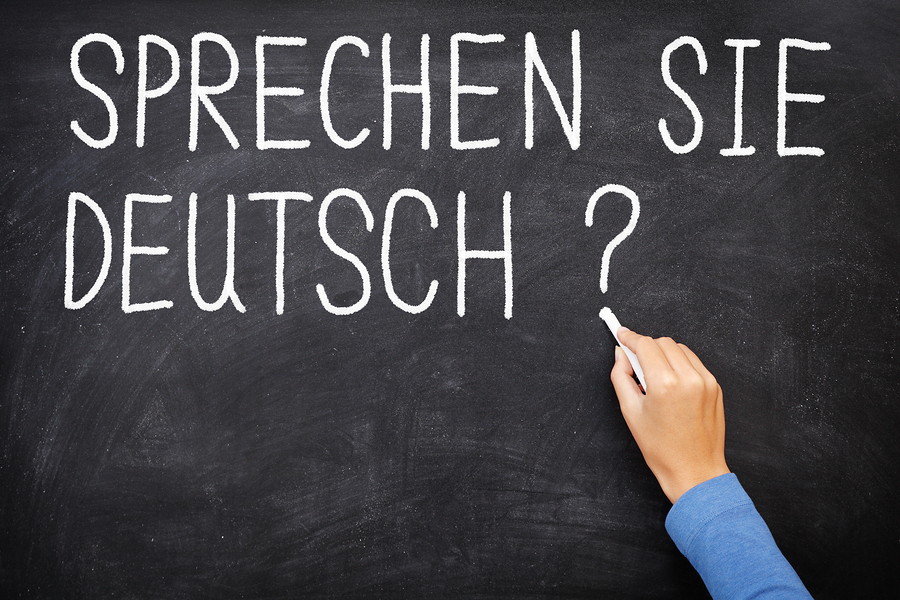 1. DEUTSCHE WELLE
Everyone who is currently learning German probably have already heard about the wealth of learning materials called Deutsche Welle (German wave). This german learning program is Germany's international broadcaster; it's state-funded and totally free without any kind of advertising inside.
Deutsche Welle offers really a lot for the German learners that it can be overwhelming in the beginning. You get free videos, audios, texts, exercises, vocabulary lists and more, geared at every level of German learner.
Starting point is by going to the home page and select your level.
Small example of what they offer :
Deutsch Interaktiv is self-study course, covering the very basics from A1 to A2, complete with audio and video exercises. Everyone can check out the course as a guest but if you want to save your progress you have to create a free account .
Top-Thema mit Vokabeln  offers short articles focusing on current events. The articles come with audio, transcript and downloadable PDF.
and this is only small part of what Deutsche Welle offers you. If you want to learn German for free you should try it.
2. DUOLINGO
With Duolingo you get the opportunity to learn German by playing a game.
By playing a game that means you can translate words or phrases from German to your native language. You can either translate phrases or words from your native language to German. You can listen to audios and the type what you hear. You see a phrase and have to select the correct word. You see a word and 3 photos and have to choose the correct one for the word.
All of the tasks remain very practical and based on examples, you never get bored with a grammar explanation or something like this.
You also can connect with friends, see their languages and progress.
3. Book2
It has a similar way of language learning. What you get with Book2 is simply a list of phrases in your native language and their translations to German. It starts with really low-level, beginning with "I and you" = "Ich und du", and later gets more and more complex over 100 lessons up to phrases.
You have the options to choose between the old school printed book or mp3 audio.
They offer 50 languages, so even if your native language is not so popular there is big chance that they have it on their list.
For example:
4. Deutsch.info
Deutsch.info is a EU-funded multilingual portal for learning German. To start you have to register and then you find courses starting from level A1, explanations about important grammar rules, a media library and practical background information.
Pretty impressive is the number of source languages they offer: The courses and explanations are available in Czech, English, Esperanto, Arabic, French, Croatian, Italian, Lithuanian, Polish, Romanian, Russian, Slovak, Slovenian and Turkish!
5. Wikibooks and Deutsch-lernen.com
If you prefer more clasic way to learn German you should check Deutsch-Lernen.com and Wikibooks. There you start also at zero but latrr come exercising with grammar explanations.
6. Podcast Slow German
This podcast is targeted German learners: Annik Rubens talks about interesting things about living in Germany. That way you are not only learning the language but also a lot about the country itself.
There is even an Absolute Beginner level with episodes in English where new German words are introduced.
The regular episodes are in German, slowly spoken, plus you get the whole text also written down so you can read what you hear.
For Advanced Speakers
7. Sitcom Deutsch lernen Extra
If you already know some basic German, then maybe Deutsch lernen Extra is the right for you. It is a sitcom series on Youtube, made for German learners. There are 10 episodes, all of them subtitled in German, so you can listen and read.
8. News to read and listen
And now we get to some sources that are actually not designed for German learners but actually can be useful:
Nachrichten leicht is a news portal with news in simple German (comparably to the Simple English Wikipedia). It is actually targetted for mentally disabled people but can be also useful for you, as long as your German is not that good. You get current news, as text and audio, slowly spoken.
If you are more advanced you can watch the actual TV news, subtitled. The main German news programTagesthemen offers this. Once the video started, you can click on "UT" in the lower right corner to enable subtitles.
The nice thing about TV news is that they deal usually about something that you already are familiar with (since you probably follow the news in your language), and the clips are short. So even if you get lost at some point: Don't worry, the next news clip on something different will follow.
And when you become really good at German, try Deutschlandradio: It's the nation-wide radio program, as well offering their whole content as audio and text.
9. Lyrics Training
On Lyrics Training, you can select a musical genre and a level – and after that you can watch music videos, read the lyrics as subtitles and need to type in the missing words.
11. Wirtschaftsdeutsch.de
If you need some specialization on economic language, check Wirtschaftsdeutsch.de: They give you learning material on labour, finance, commerce, consumers, institutions, traffic, marketing, tourism, gastronomy, politics, and startup founding – all for free.
12. Memrise
Now, to remember all that new German, you might check out Memrise. It's a user-generated learning platform, where people can create and share flashcards and multiple choice questions, incl. recorded audio of the solutions.
Its big bonus is the huge amount of registered users, so you can already find flashcards of any German niche.
Meet Germans to practice
13. Chatterplot
Chatterplot is a social network where you state your location, the languages you speak and the languages you want to learn. Then, you can easily find language tandem partners in your area.
14. Meetups
In Berlin, there are plenty of language meetups for people that want to exchange language skills with other people. For example if you speak native english and want to learn german you can easily find some german who wants to learn better english. That way both ways everyone wins.
Some examples for the most popular language exchange groups in Berlin are :